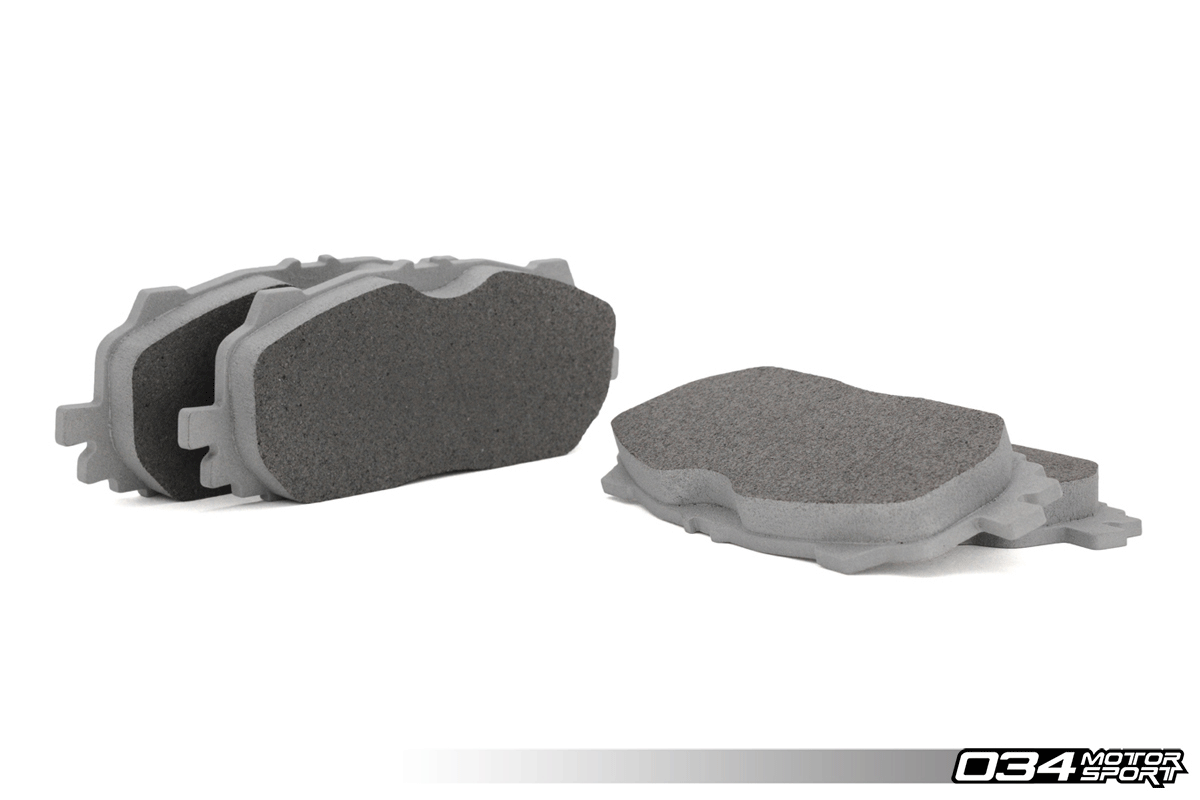 034Motorsport is pleased to offer Cobalt Friction Brake Pads for the B9 Audi A4/S4/A5/S5 & Allroad!
We've thoroughly tested these friction compounds on the 034Motorsport B9 Audi A4 & S4 Development Vehicles at multiple track days with fantastic results. These front and rear brake pad sets offer consistent stopping power with very good modulation, while maintaining acceptable disc life and very good pad wear rates.
All Cobalt Friction XR-Series Carbon-Ceramic friction materials do not require any bedding, and will deliver 100% consistent performance within 1-2 laps, while still maintaining a superior, uniform disc finish.
Features:
No Bedding Required to Achieve Full Frictional Performance
Unmatched Disc Finish with a Minimum 50% Improvement in Disc Life
Highest Torque vs. Initial Disc Temperature Stability and Consistency
Highest Repeatability vs. Number of Heat Cycles of any Racing Brake Pad
---
Fitment: 
2018 - Present Audi S4 (B9)
2018 - Present Audi S5 (B9)
Replaces:
---
Fitment:
2017 - Present Audi A4 (B9)

2018 - Present Audi S4 (B9)

2018 - Present Audi A5 (B9)
2018 - Present Audi S5 (B9)
2017 - Present Audi Allroad (B9)
Replaces: