A New ECU Tune Revision is Now Available for your B9 3.0T EA839 from 034Motorsport! Simply log into your 034Motorsport flashing portal, select the latest revision, and flash!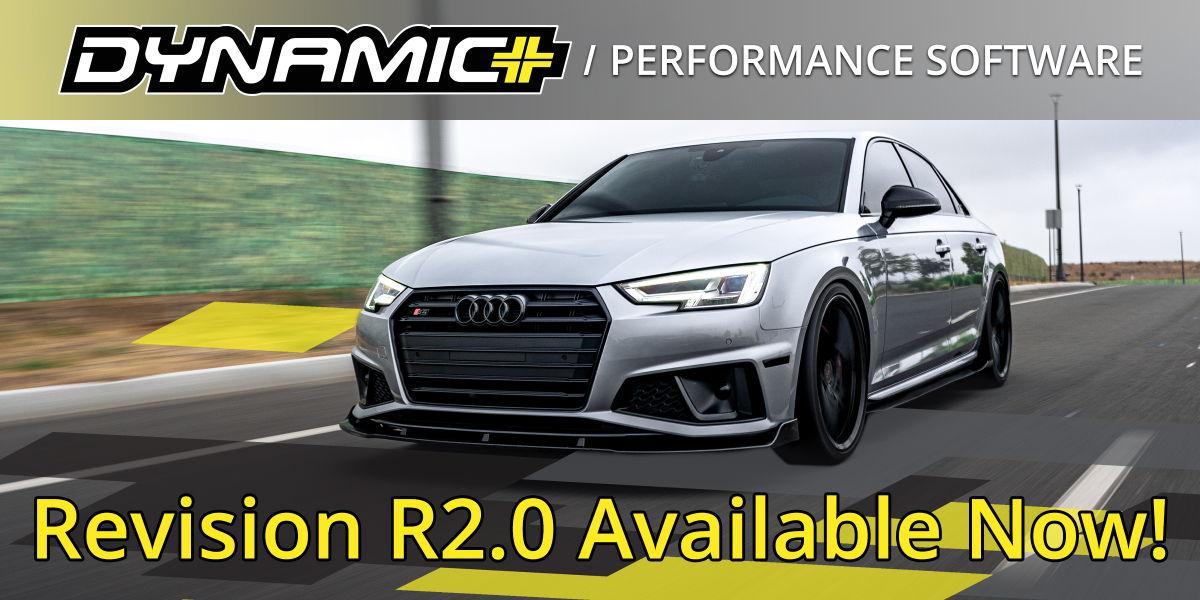 R2.0 Notes:

Performance Enhancements:

Increased Launch Control Ferocity
With this update, your car will launch with a significant increase in force, allowing you to get off the line as fast as possible.
Improved Drag Racing Performance
We have optimized and improved the shifting strategies during the launch control sequence along with increases in launch control torque, making AMAX shifts even faster!
Faster Shift Speeds
Shift speeds are now increased across the board in all drive modes, with Dynamic mode having the fastest shifts of all the drive modes.
"Stage 1+" Optimizations Added to All Stage 1 Files
All Stage 1 files will now have the ability to accommodate and compensate for added hardware, increasing performance! If you are running an upgraded Intake and Intercooler, you can expect gains of roughly 20-30hp over base Stage 1 figures! Simply flash to the updated Stage 1 file and these changes will be in effect!
Crackles in Dynamic Mode
Crackles can be toggled on or off via Drive Select. They will be on in Dynamic and off in Comfort. In Individual, crackles can be toggled on or off via Engine Sound.
NOTE: Launch Control Only Works in True Dynamic Mode.
Free Revving in Neutral and Park
The rev-limiter is now removed while in Neutral and Park. Impress friends and annoy those around you with limitless ease!
Exhaust Flap Open All the Time in Dynamic
When set to Dynamic, the exhaust valves will now stay constantly open.
RS-Style Startup Rev Enabled
Enjoy a nice start-up rev when turning the car on with our new RS-Style start-up program!
Drivability Improvements:
With any file created by 034Motorsport, we strive to make it perfect out of the box. That being said, when our customers provide feedback, we listen. In R2.0, we continued to improve and refine our files by taking your feedback and adjusting accordingly.
Fan Control Adjustments
A handful of users reported their fans running longer than expected, so we have made the necessary adjustments to the affected box codes to ensure this is no longer an issue.
Cruise Driving Refinements
Some users reported a light load oscillation issue that was present when cruising at highway speed. In this update, we have made adjustments and have resolved this.
Cold Start Idle Improvements for Stage 1
Some users reported idle speed fluctuations during cold starts. This has now been resolved.
Secondary Air Injection Disabled on Stage 2 Files
We have turned off the Secondary Air Injection (catalyst heating) as it is unnecessary with a high-flow or catless downpipe. NOTE: Your car will still start and heat up without issue in cold temperatures.
We always recommend running the most up-to-date file available for your box code, as they are the most optimized variants available!
For further information, check out the full release: https://mailchi.mp/034motorsport/r20...-034motorsport