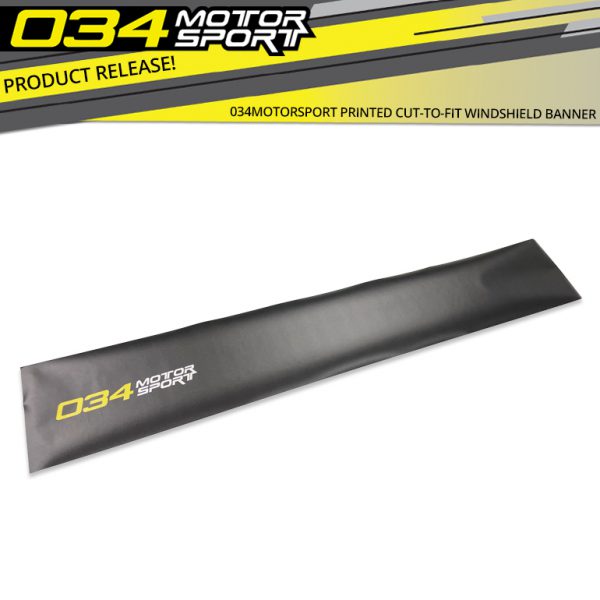 Now Available from 034Motorsport: Printed Cut-to-Fit Windshield Banner
The 034Motorsport Windshield Banner is the single most substantive way to represent the best name in Volkswagen & Audi aftermarket. Not only does this banner provide you a unique way to tell others they are about to receive the gap, but also has a transformative amount of sun blocking.
This cut-to-fit windshield banner is perfect for reducing some sun glare on your drive and repping 034Motorsport!
Note: If you have a windshield sensor for auto wipers or auto headlights, you will have to trim a hole in the banner to accommodate, or don't; we're your tuner, not your father ¯\_(ツ)_/¯