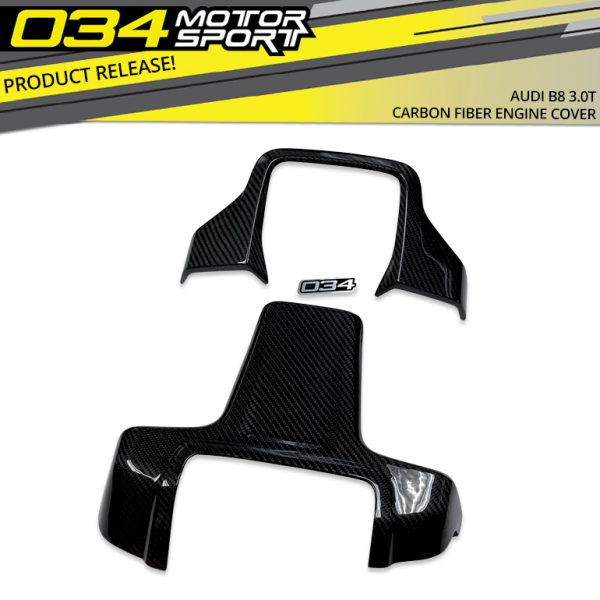 Now Available from 034Motorsport: Carbon Fiber Engine Cover for B8 3.0T Supercharged Engines!

Product Description:
034Motorsport's Carbon Fiber Engine Cover for the B8/B8.5 Audi 3.0 TFSI (supercharged) is designed to tastefully complement the factory engine bay with a beautiful carbon fiber weave that is perfectly matched to our X34 Carbon Fiber Audi B8 S4 Air Intake.
This genuine carbon fiber cover is an overlay for the plastic factory engine cover, retaining the factory Audi rings for a true OEM+ appearance.
FEATURES:
Carbon Fiber Weave Matches Other OEM and 034 Carbon Fiber Weaves
034 Logo Included Uninstalled in the Box for Customer Choice of Branded or OEM+ Style Aesthetics
Easy Install with 3M VHB Double-Sided Tape
Tight Form Fitting Design