If you've been waiting for an affordable, high-quality solution to replace your worn factory control arms, 034Motorsport has great news for you!
Complete Density Line Performance Control Arm Kits are now available for the B8/B8.5 Audi A4/S4 & A5/S5/RS5! These are designed to be the most comprehensive and effective OEM+ control arm kits on the market, and include everything needed to replace the factory arms and ball joints, along with new hardware.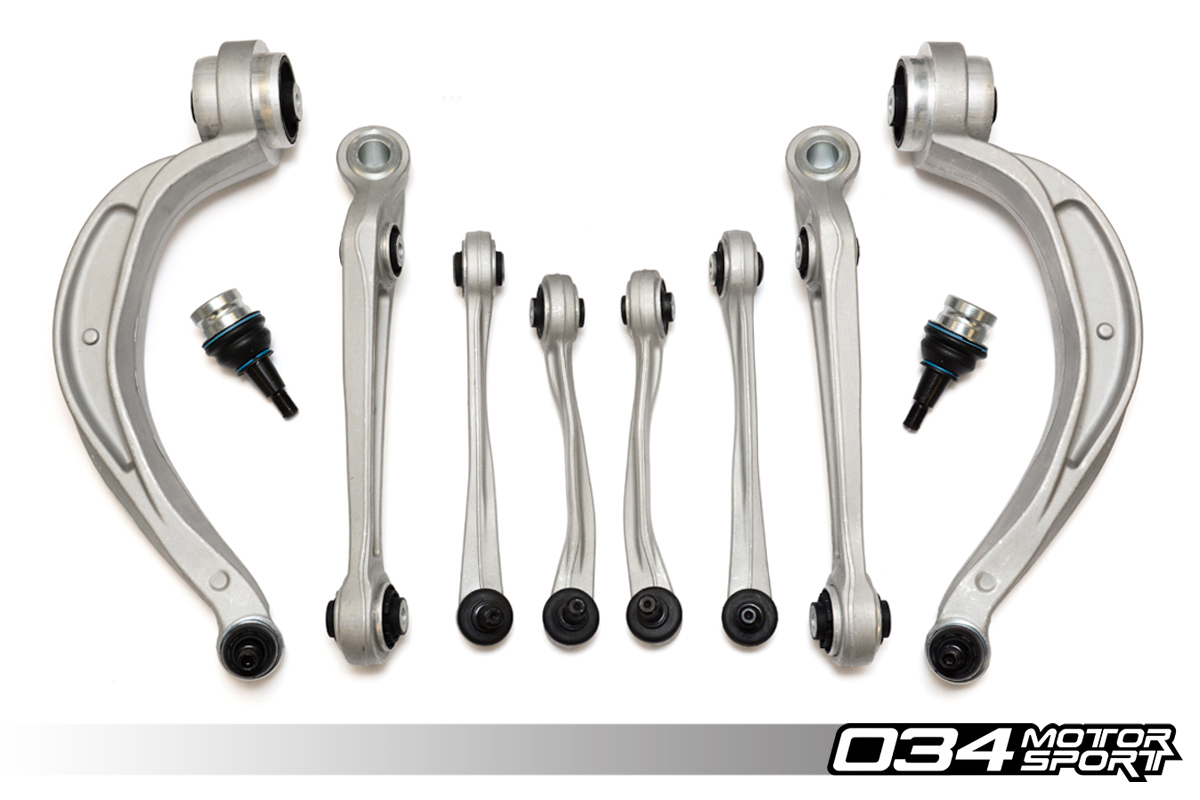 The factory front control arms are an integral part of the B8/B8.5 Audi A4/S4 & A5/S5/RS5 suspension, but can start wearing out as early as 40,000 miles - especially on enthusiast-owned vehicles which are driven hard on the street or track. As the rubber bushings degrade and ball joints develop play, alignment is compromised and steering becomes less precise.
034Motorsport's Density Line Control Arms are designed to be performance replacements for the factory front control arms on B8/B8.5 Audi models. Featuring high-durometer rubber bushings and high-quality ball joints, Density Line Control Arms are engineered to limit unwanted deflection in the suspension, resulting in tighter handing and more precise steering response than even brand new factory control arms can offer.
Features:
Complete, Drop-In Replacements for Factory Control Arms
Offers Improved Handling Feel & Steering Precision
High-Durometer Rubber Bushings (65 Durometer)
Availability: