034Motorsport is pleased to present the Billet Aluminum Rear Subframe Mount Insert Kit for the B9 Audi A4!
The 034Motorsport Billet Aluminum Rear Subframe Mount Insert Kit for B9 Audi A4 is designed to limit movement in the factory rear subframe mounts to maintain proper suspension geometry when cornering, and improve the responsiveness of the rear suspension and differential.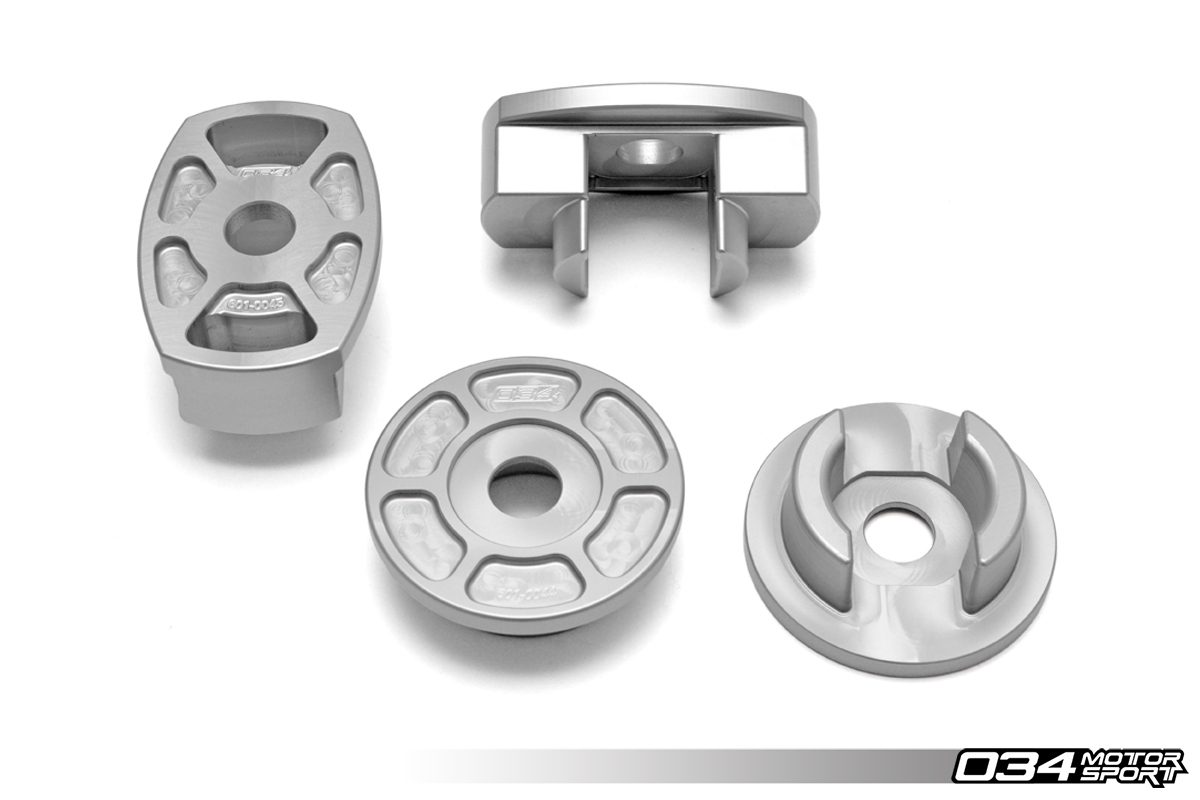 The B9 Audi A4 uses rubber rear subframe mounts which deflect under load, causing the rear end to feel vague and loose, as well as leading to less-than-optimal suspension geometry and increased understeer. These precision-machined billet aluminum inserts are designed to fill voids in the factory rear subframe mounts, and limit subframe movement without sacrificing ride quality or introducing any perceivable additional noise, vibration, or harshness into the cabin. The result is a more refined, connected driving experience, as well as improved effectiveness of aftermarket rear sway bar upgrades and suspension components.
Designed to work in conjunction with the factory rubber mounts, this insert package was engineered using CAD software and thoroughly tested and refined to provide a significant improvement in handling performance and feel.
These inserts were tested extensively on 034Motorsport's in-house B9 Audi A4 Development Vehicle before release. Installation is very simple, can be performed in under an hour, and is completely reversible.
Fitment:
2017 - Present Audi A4 (B9)
Click Here to Order or Learn More!